16-17 NOVEMBER, 2017
Pre-conference 15 November, 2017 (Guatemala City)
The programme of the event has tracks in Spanish and English.
The Future of Higher Education
ABOUT THE CONFERENCE
The popularization of MOOCs in the world of learning has led to more and more educational institutions joining to offer MOOCs. This growth brings with it great challenges for research, pedagogical, technological and organizational aspects. MOOCs are revolutionizing online education.
This conference will focus on the exchange of major trends and research results, as well as the presentation of practical experiences gained while developing MOOCs.; We invite researchers, technologists, and course designers from universities and industry to share their approaches and perspectives on key topics, including analytics and data mining, assessment, credentialing, pedagogy aspects, gamification, cloud services and resources, universal design, accessibility and technological frameworks/architectures. The programme of the event has tracks in Spanish and English.
This event is the reference MOOCs conference for Latin America. The Keynotes Speakers are world-class professors and researchers undoubtedly are the intellectual heart of this event. The international conference Mooc Maker 2017, has brought together an elite group, who have a long experience and commitment in the world of educational innovation and first-class scientific research.

Research and Experience papers
September 1, 2017  (extension)
September 15, 2017

Work in Progress papers/posters
September 1, 2017  (extension)
September 15, 2017

Notification of acceptance
October 1, 2017

Camera-ready submission
October 25, 2017

Pre-Conference
November 15, 2017

Conference dates
Nov 16-17, 2017
Participant in last conferences
PANEL DISCUSSION:
The Future of Education
Technology, Strategies and Challenges
Located in the center of the Guatemalan territory, the country's central region is where Antigua Guatemala lie. This region offers spring like weather all year round, boasts an array of attractions, and serves as a perfect starting point to travel to other destinations around the country.
The UNESCO World Heritage Site of Antigua remains Guatemala's must-visit destination. A former capital, the city boasts an impressive catalogue of colonial relics in a magnificent setting. Streetscapes of pastel facades unfold beneath three volcanoes. Many old ecclesiastical and civic structures are beautifully renovated, while others retain tumbledown charm, with fragments strewn about park-like grounds.
The International MOOC-Maker conference 2017, will be held at Hotel-Museum Casa Santo Domingo (3a Calle Oriente No. 28 A, La Antigua Guatemala), one of the most historic, ecofriendly and best-rated colonial hotels. (Visit venue website). It also has a location in the heart of Antigua Guatemala. In addition the hotel has excellent service of Swimming pool, Restaurant, Gym / Training room, Bar / Lounge, Spa, Free high speed Internet (WiFi), among others.
Airlines
Major airlines have flights to Guatemala. For example if you come from Spain you can choose Iberia. If you are coming from United States, you can find direct flights from Los Angeles, Houston, Dallas, Atlanta, with airlines like as American Airlines, United Airlines, among others.

Over a decade Galileo University has organized technology events, attended by thousands of participants from all over the world, who have acquired expertise from international experts.
The international MOOC Maker Conference will mark a milestone in the theme of MOOCs in Latin America and the high interest in this congress is already attracting participants from several countries such as: Spain, Austria, Colombia, Chile, Portugal, Mexico, Central America, among others. With the purpose of creating an ideal space for the exchange of experiences and grow your network of contacts, all propitiated by a beautiful colonial city like Antigua Guatemala.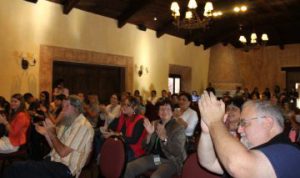 V International Congress on Quality and Accessibility of Virtual Training (CAFVIR 2014)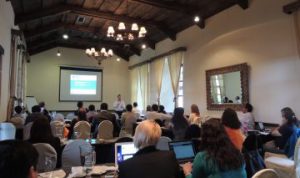 V International Congress on Quality and Accessibility of Virtual Training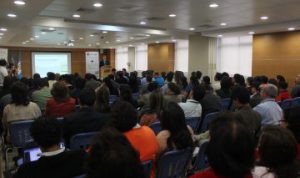 6th edition E-LEARNING DAY
International Workshop On Cloud Education Environments
DISCOVER GUATEMALA 
Guatemala has an extension of 108,889 sq/km and is politically divided into 22 departments. It encompasses seven amazing regions (or Destinations), each offering a unique and fascinating array of travel opportunities.
Guatemala is a country of short distances, but with many tourist attractions. One of the tourist attractions is the magic and mystery of the Mayan world that subsists in ancient cities like Tikal, Yaxhá, Aguateca and Quiriguá among others. But what will make you fall in love with Guatemala are the faces, the colorful regional costumes and the goodness of the people. In addition, you will experience a contact with an exuberant nature, which is the origin and destination of a unique biodiversity in the world.
This event will have a dedicated host from Universidad Galileo, who will facilitate all the logistic and transportation for your trip.
TOURIST PACKAGES
Attending the International MOOC-MAker conference 2017, you will have the opportunity to live a unique experience. We will have at your disposal options of tourist packages, and choose from a variety of attractions or adventures. All with the security and comfort provided by our partner specializing in Destination Management.
REGISTRATION
Register through Eventbrite ticketing system: (Registration)
CONTACT
Complete the following form, to know more details about the International Conference MOOC-MAKER.
Reference No.561533-EPP-1-2015-1-ES-EPPKA2-CBHE-JP
Este proyecto ha sido financiado con la ayuda de Erasmus+.
Los contenidos son responsabilidad de su actor y de ningun
modo debe considerarse que refleja la opinión oficial de Erasmus+
MOOC-Maker - Co-funded Erasmus+ European Union Rights Reserved.