GUATEMALA ATTRACTIONS
Guatemala has an extension of 108,889 sq/km and is politically divided into 22 departments. It encompasses seven amazing regions (or Destinations), each offering a unique and fascinating array of travel opportunities.
Guatemala is a country of short distances, but with many tourist attractions. One of the tourist attractions is the magic and mystery of the Mayan world that subsists in ancient cities like Tikal, Yaxhá, Aguateca and Quiriguá among others. But what will make you fall in love with Guatemala are the faces, the colorful regional costumes and the goodness of the people. In addition, you will experience a contact with an exuberant nature, which is the origin and destination of a unique biodiversity in the world.
TOURIST PACKAGES
Attending the International MOOC-MAker conference 2017, you will have the opportunity to live a unique experience. We will have at your disposal options of tourist packages, and choose from a variety of attractions or adventures. All with the security and comfort provided by our partner specializing in Destination Management.
Antigua Guatemala
The UNESCO World Heritage Site of Antigua remains Guatemala's must-visit destination. A former capital, the city boasts an impressive catalogue of colonial relics in a magnificent setting. Streetscapes of pastel facades unfold beneath three volcanoes. Many old ecclesiastical and civic structures are beautifully renovated, while others retain tumbledown charm, with fragments strewn about park-like grounds.
Antigua is a global hot spot. Yet it remains a vibrant Guatemalan town, its churches, plazas and markets throbbing with activity. Outside the city, indigenous communities, coffee plantations and volcanoes offer ample opportunities for exploration.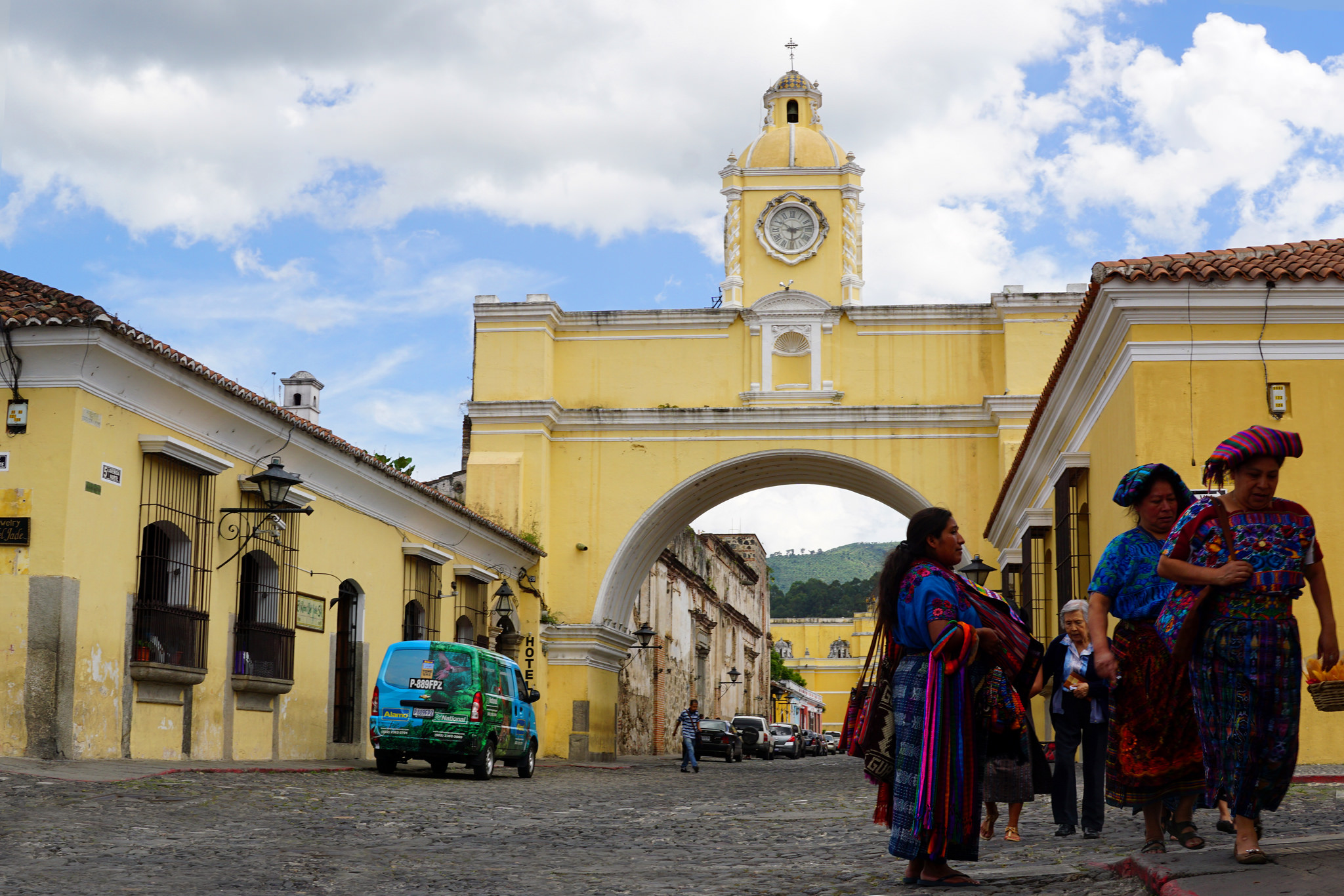 Guatemala City
The main entry/exit point, Aeropuerto Internacional La Aurora is in Guatemala City. Guatemala City has a population of about 4 million, and presents a contrast panorama of colonial architecture combined with modern buildings, which, with its important museums, historical monuments, and modern facilities offer the tourist a unique experience. It is the ideal setting for conferences and conventions, has renowned golf courses, medical centers equipped with the latest technologies, and world-class shopping centers, amongst other perks. When visiting, the Historic Center is a must. With more than 200 years of existence, its cathedral, iconic buildings, churches, and museums are a true testament to the country's historic evolution. The neighborhood of "Zona Viva" is one of the city's top entertainment hubs, with exclusive hotels, restaurants and bars.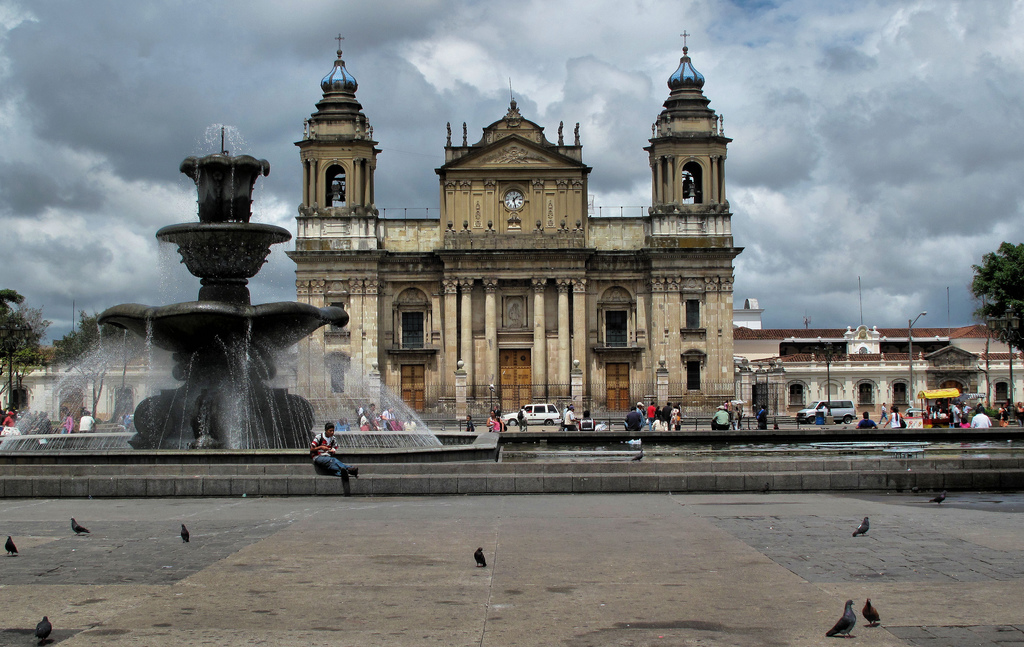 Guatemala Highlands
It is a region that offers the perfect combination of natural beauties, spectacular mountain landscapes, and traditions of a living Mayan culture.
Such region is a perfect combination of the natural beauties, like Lago de Atitlán and the traditions, like the market of Chichicastenango, famous for its colorfulness and extension. The most rooted indigenous culture can be found in the highlands. The pine forests and active volcanoes allow visitors to practice hiking, canopying and, ecotourism. The Western region provides a folkloric display that unifies the pre-Columbian cosmogony and the customs of the conquerors.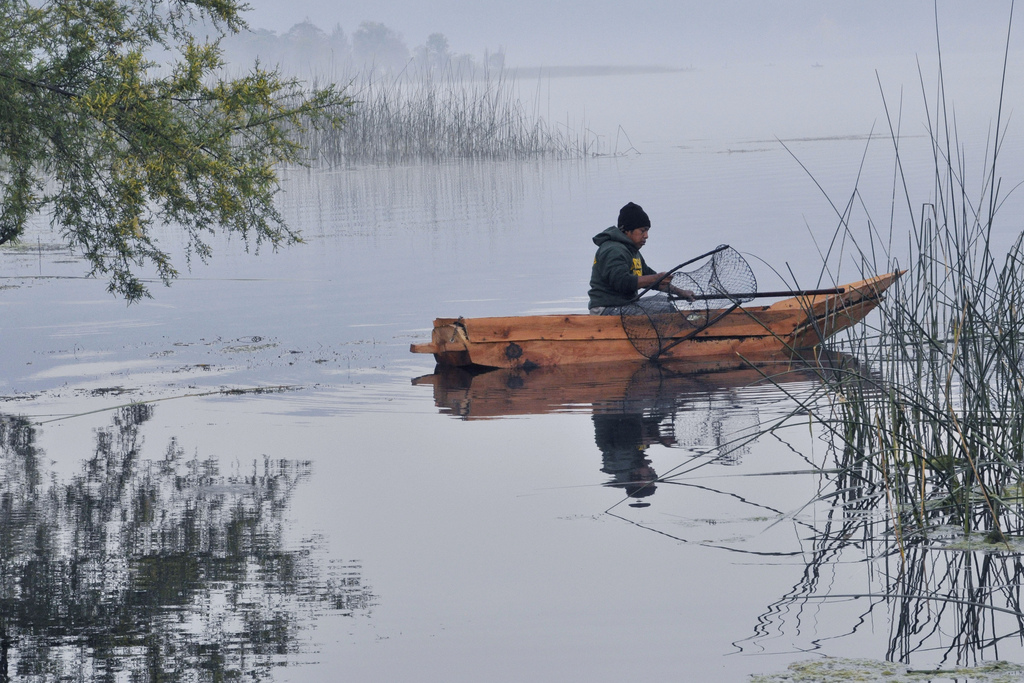 The Verapaces
Las Verapaces is located in the north-central Guatemalan territory, and encompasses the departments of Baja Verapaz and Alta Verapaz.
At Semuc Champey, pools of tranquil, turquoise-green water span a monumental limestone bridge; beneath the bridge a river thunders violently through. The quetzal reserve also provides the opportunity to witness a feather flash of red or green of the elusive bird, and dead insects provide curious interest in Rabinal, where their body parts end up on ornamental gourds. The center of this region – the imperial city of Cobán – provides respite for the traveler with a clutch of museums honoring the Maya, coffee and orchid, and a fantastic entertainment spectacle at the end of July with a whirlwind of traditional dances and a Maya beauty contest.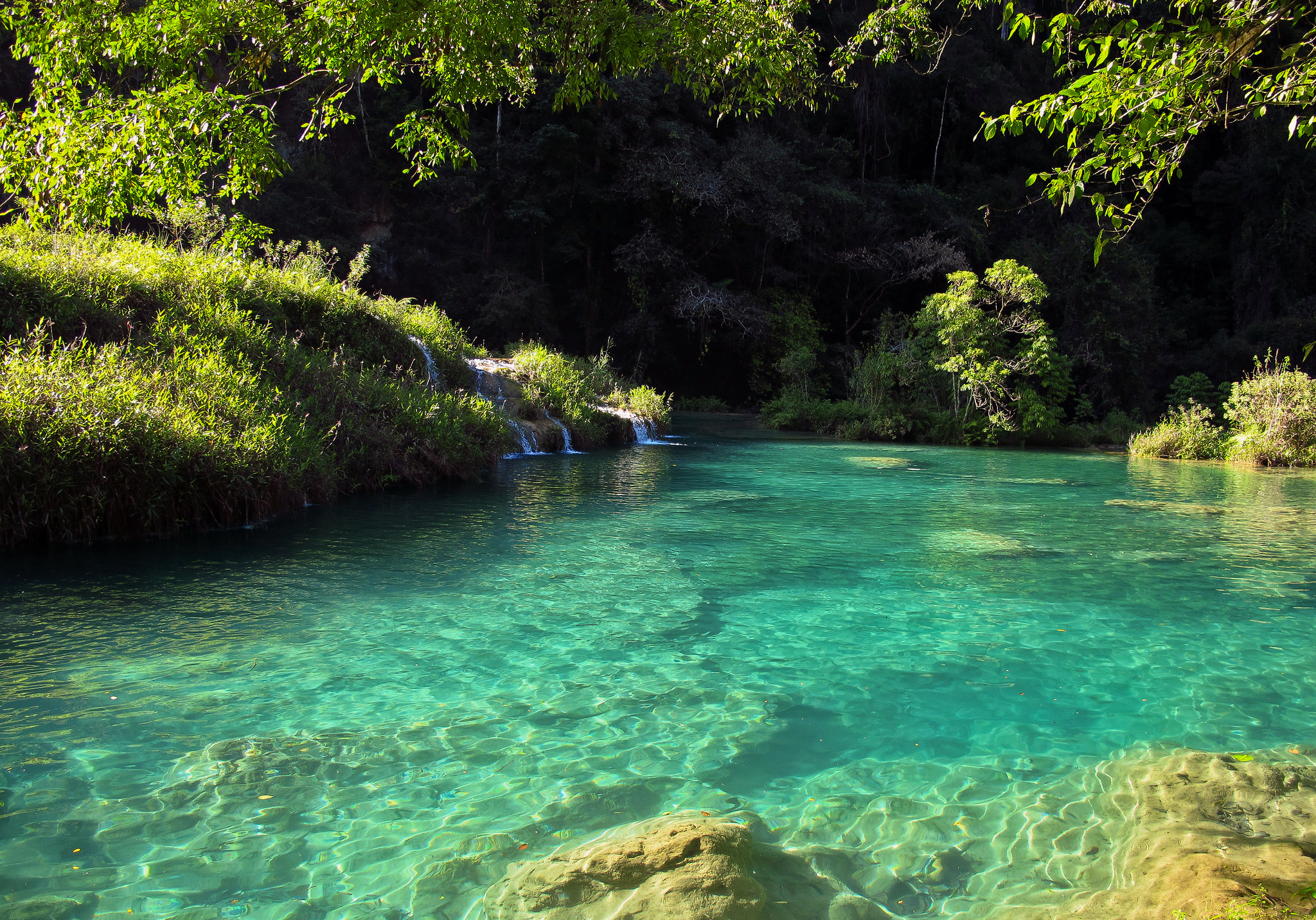 Petén The Mayan World
This region holds a unique historic value for its archaeological richness, its fauna, and its biosphere reserve. Its numerous archaeological sites make this region the most important one in the Mayan world. Its numerous sites from the pre-classic, classic, and post-classic period offer an array of archeological attractions. One of such sites is Tikal, which was declared an UNESCO World Heritage Site in 1979. Other sites include Yaxhá, Ceibal, Aguateca, San Bartolo and El Mirador, amongst some.
Petén is known as the lung of the region. It shelters hundreds of species of animals and vegetation. Such richness and forest diversity is perfect for adventure tourism, bird watching and ecotourism. The Petén region also boasts other tourism attractions such as recreational activities, rivers/lakes, and natural reserves.
Located in Guatemala's northern region, Petén is the largest department of Guatemala. It has an Airport making it easily accessible by air. The municipality is the island of the city of Flores, which also serves as an important starting point for different tourist attractions.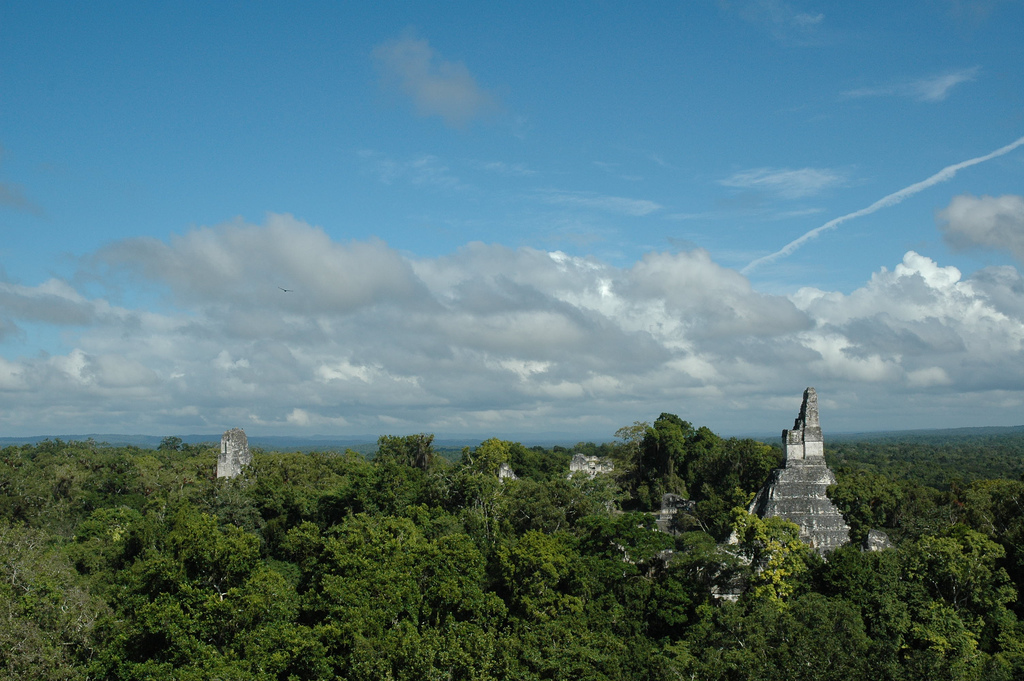 Reference No.561533-EPP-1-2015-1-ES-EPPKA2-CBHE-JP
Este proyecto ha sido financiado con la ayuda de Erasmus+.
Los contenidos son responsabilidad de su actor y de ningun
modo debe considerarse que refleja la opinión oficial de Erasmus+
MOOC-Maker - Co-funded Erasmus+ European Union Rights Reserved.